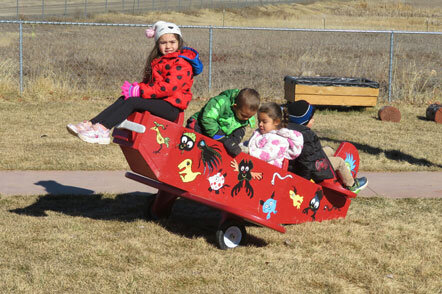 By David Smith | Wings Early Childhood Center
Parents, grandparents and many businesses know firsthand that there is a critical shortage of child care services in our community. Pagosa Springs Medical Center reports losing three employees earlier this year because they could not find child care.
The shortage of child care is nationwide. Census Bureau data show that 365,000 adults reported losing a job in August because they needed time to care for children under the age of 5.
The need for additional child care in Pagosa Springs was recognized in 2015 by the town and county government officials, who formed a work group to study the problem. In 2017, this work group reported that 83 percent of the parents of children ages 0-5 would use child care if it were available and affordable. The work group also reported that the number of licensed slots needed to be doubled to meet this need.
To help meet this need, Wings Early Childhood Center was established. Wings has been open for two years, serving children ages 1-5. Like its signature airplane, all 40 full-time slots are filled. Approximately 50 children are on its wait list, with new requests for service coming in weekly.
With the demand for child care far exceeding available services, the Wings board of directors has made plans to add to its fleet of airplanes and to its building. The building addition will provide two classrooms, increasing the licensed capacity from 40 to 66 full-time children. One classroom will serve children 6 weeks to 1 year. The kitchen will be used to prepare breakfast, lunch and snack just as parents would do if they were not working.
Parents want high-quality childcare because it helps children to succeed throughout life. Parents need surrogate parents to care for their children while they work. Communities benefit from high-quality child care because it expands the workforce and provides a high rate of return on investment. All of the parents of children enrolled at Wings need child care so they can work.
Preparations for construction have been underway for the past several months. Funding the anticipated construction cost of nearly $800,000 is sought from community donors, local governments and foundations. Archuleta County has leased land that will be used for new playgrounds. The Town of Pagosa Springs has waived permit fees. Although funding is not yet finalized, major construction is expected to start in the spring.
Parents, grandparents and other members of our community have volunteered their time to develop new playgrounds.
Local businesses are also assisting with the expansion.