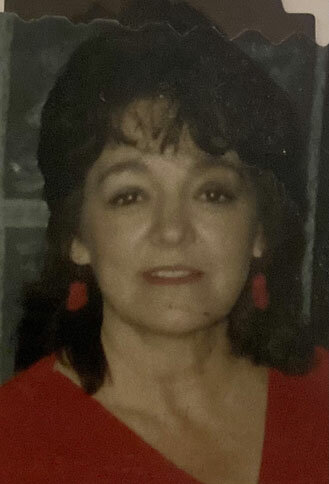 George (Georgie) Nell Hatch Ross died on Feb. 1. Georgie was born Oct. 10, 1937, in Regina, N.M. She was the daughter of George F. and Mary L. Foster Hatch. She was one of seven children and spent most of her early years in Regina and later Blue Water, N.M., where her love of the Navajo people grew strong. Her family moved to Green River, Utah, during high school, where she met and married Jon Kent Ross on June 11, 1955, and sealed for time and all eternity in the Salt Lake City LDS Temple on Oct. 10, 1963. In 1968 they moved to Tiffany, Colo., where a life of cattle ranching brought wonderful memories. In 1976 they moved to Pagosa Springs, Colo., where she helped her husband start Jo-Ge's Boothill, which evolved into Ross Boot and Saddle. She was a kind person, and welcomed and fed any who came to her door. Her greatest joys were being a wife, mother and grandmother, and her love of music, dancing and singing made for a happy home. She would use any excuse to have family gatherings and was known for her sugar cookies and pancake suppers. As a dedicated member of The Church of Jesus Christ of Latter-Day Saints, her testimony was one of action in service to others and especially to her family. Her love of the Savior Jesus Christ and His gospel was vibrant and strong and she often shared her thoughts with others.
Georgie is preceded in death by her two sons, Dirk and Colt Ross; parents George and Mary Hatch; sisters Bonnie Wright and Reva Duran; and sons-in-law Quinn Haddock, Ray Wells, Todd Miller and Gene Carlson.
She is survived by her husband, Jon K. Ross; daughters Tandy Haddock and Kheta Wells; sons Brady (Chris) Ross, Kirby (Tammi) Ross, Troy (Loretta) Ross, Cody (Dawn) Ross and Redo (Barb) Ross; daughters-in-law Crystal Ross and Jamie Carlson; siblings Elgin Strohecker, Hilda King, Carl Hatch and Alan Hatch; 44 grandchildren; and 112 great-grandchildren.
Services will be held at the Church of Jesus Christ of Latter-Day Saints in Bayfield, Colo., 1690 Bayfield Parkway, on Feb. 11, 2023. Viewing will be at 9:30 a.m., funeral services at 11 a.m. Interment to follow at the Pine River Cemetery.