By Rose Chavez
Food System/Food Equity Coalition
The Pagosa Lakes Property Owners Association (PLPOA) community garden is the backdrop for the Kids in the Mountain Garden Education Program this summer in Pagosa Springs.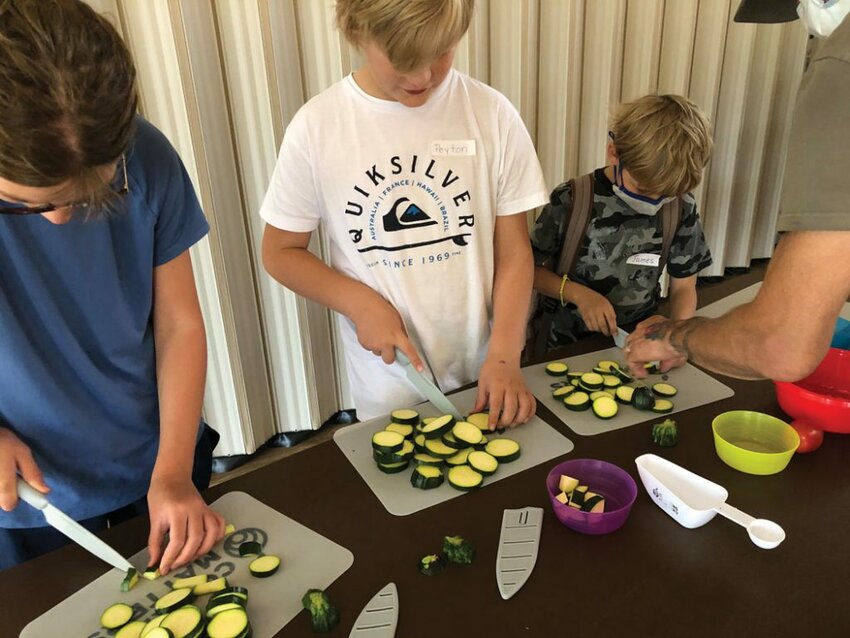 This past Wednesday, children and their parents gathered in small groups to enjoy an afternoon in the garden, storytime, a short nutrition lesson and then time in the kitchen to prepare a tasty and nutritious Hispanic-style meal from the items they harvested earlier in the garden.
This program is sponsored by the Foundation for Archuleta County Education, the Food System/Food Equity Coalition, and the PLPOA. If you are interested in having your children participate in this local opportunity, please register on the Food Coalition website: https://www.foodcoalition4archuleta.org/kids-in-the-mountain-garden.html.