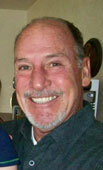 Roger made his move to heaven in the peaceful bliss of his own home all the while still surrounded by his loved ones on Feb. 22.
Roger was born to Marcel "Frenchy" and Martha "Marty" Rivard on May 30, 1947.
Roger is proceeded in death by his mother and father, brother Michael "Mikey" Rivard, and his beautiful granddaughter Roshel "Roach" Rivard (Rage and Merci). Roger is survived by his only daughter, Tina (Jeremiah), and seven grandchildren, Chelice (Mike), Angelo, Ashya (Jose), Torri (Manuel), Jaxon and Bella. He also leaves behind 11 great-grandchildren, brothers and sisters, as well as numerous nephews and nieces.
Roger was a prime example of what a father, son, brother, grandfather and great-grandfather should be. Roger served our country as a Navy Sea-Bee, a bronze star combat vet in Vietnam. After returning home to Denver, Colo., Roger began the greatest adventure into parenthood, where he had his pride and joy, his daughter Tina. He continued his journey to Commerce City, Colo., where he furthered his own successful trucking business. After retirement, Roger was a loyal volunteer for his community. He then made the decision to move to Pagosa Springs, Colo., where he completed his lifelong journey on Feb. 22. Roger Rivard was beyond loved and will be deeply missed, his legacy will live on through his loved ones.
Cremation arrangement is being held by Hood Mortuary.
Memorial and celebration of life services will be held on a later date.