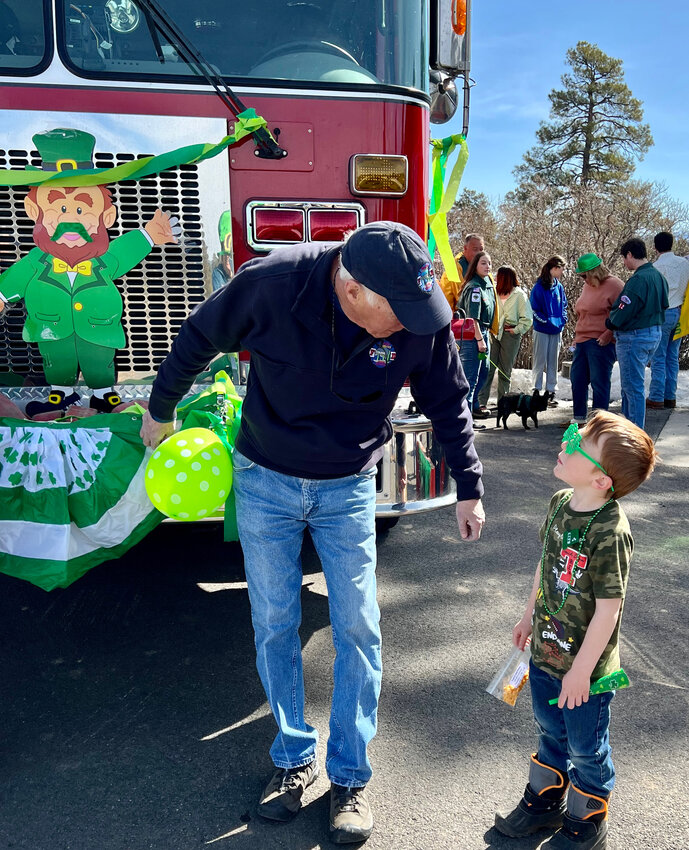 By Anthony Aldwell
St. Patrick's Episcopal Church
Join the St. Patrick's Day celebration this Saturday, March 18, at St. Patrick's Episcopal Church from 11 a.m. to 1:30 p.m. for not only the "world's shortest parade," but family fun, free chili dogs and a chance for children to ride on the float with St. Patrick.
While it may be billed as the world's shortest parade as it traverses St. Patrick's parking lot, it's actually not the world's smallest parade, as it comprises several Pagosa Springs organizations.
Leading the parade will be the Aspen House color guard and St. Patrick's Venturing Crew. A parade would not be complete without majorettes, music and dancing, which will be provided by our Magnificent and Marvelous Majorettes, our band of bagpipers and Irish dancers from the Pagosa Springs Dance Academy. The centerpiece of the parade will be St. Patrick's float, accompanied by any children who wish to celebrate the day by riding on this shamrock-decorated float. The Shriners "Little Cars" will follow in their zigzag fashion, paving the way for Pagosa Springs Medical Center's EMS team, Pagosa Fire Protection District's Engine No. 3, and a massive recycling/disposal truck.
Want to walk in the parade? The Humane Society of Pagosa Springs will conclude the parade with some of its shelter dogs and invites community members to join them by marching with their own dogs on leash.
The celebration will also include chili dogs and chips for all, vendor booths, children's activities, and Irish coffee and beer for sale. Any profits will be returned to community-focused ministries, including the St. Patrick's Food Pantry, to which parade visitors are encouraged to donate canned goods.
This event will take place in St. Patrick's Episcopal Church parking lot at 225 S. Pagosa Blvd. Our neighbors, John Paul II Catholic Church and Pagosa Springs Medical Center, have graciously opened their adjacent parking lots to parade attendees. There will be handicapped parking in St. Patrick's lot.
Snow or shine, this parade will gleefully proceed. Pull out your shamrocks and green outfits to join the celebration, and don't be late: the world's shortest parade is a fun but fleeting moment.